Planning a move abroad is stressful to begin with, but moving with a family adds a whole new set of considerations. Maybe you're moving to Germany with a partner—or perhaps you've got a few kids along for the ride. Whatever the case may be, you want to make sure your loved ones are happy, healthy and insured.
Can my spouse be covered?
Maybe you're moving to Germany to take a new job. If you're planning to be insured by a public Krankenkasse (health fund) like TK or AOK, then your employer will pay half of your insurance costs, while the other half will be automatically deducted from your monthly salary payment. But your spouse doesn't have a job in Germany and wants to focus on some non-career priorities for awhile. (Perhaps they're learning German, launching a DJ career, or taking some time off to write the next great expat novel?)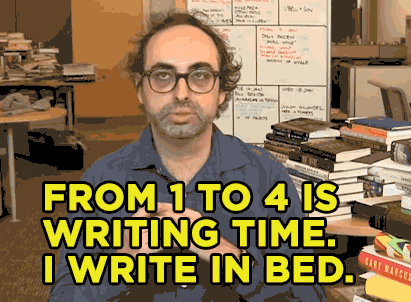 Regardless of your spouse's job situation, being a resident in Germany means that they need insurance coverage too. Luckily, though, they can probably be insured by your policy at no additional cost—but there are some conditions:
Your spouse can only be covered by your insurance if they are earning under €455/month. If they earn more than this amount, then they must have their own insurance policy.
Your partner cannot be covered by a Krankenkasse if they are already covered in Germany under a comprehensive private insurance plan.
If your spouse is freelancing and expects to earn over €455/month, then they will still have to have their own insurance policy.
If your spouse finds a job in Germany, then they can register for public health insurance through their employer. And if they're planning to freelance, then they'll also need their own insurance policy. If you've moved to Germany from outside the EU, then our expat insurance plan may be a good place to start!
Can my partner be covered?
If you're in a civil union and have moved to Germany with your partner, then things may be a bit more complicated. While civil unions are no longer granted in Germany (they were deemed unnecessary once same-sex marriage was legalised), if you move to Germany with a registered partner, a registered civil union will generally be recognized. However, a representative from TK warned us that there's no "one size fits all answer" to this question.

"Whether a self-registered civil partnership is also recognised as such in Germany must be examined in each individual case," he told us. 

Generally, though, it's safe to say that partners outside of a marriage or registered partnership will not be covered. 
Can my children be covered?
If you have children, they will be covered at no additional cost by your Krankenkasse. As long as your children live in Germany and are not earning more than €455/month, then they can be covered until the age of 23. If they are students, then they can be insured under your policy until the age of 25.
How do I get my family covered?
You'll have to register your dependents with your Krankenkasse in order to ensure that they're covered. You'll find a guide for registering them with TK in our FAQ, but the process is fairly similar for other public insurers. (And if you have a question, feel free to ask us at any time!)
Ready to get your family covered? Register for public insurance today.