If you're already sick, going to the doctor's office can seem counterproductive. Why should you drag yourself out of bed to sit in a waiting room full of other coughing and sneezing people, only to have a doctor prescribe rest and herbal tea?

Sometimes there's no way around needing a doctor's services (like if you need a sick note for work). Luckily, though, German doctors and health insurers alike are beginning to see the value of going digital. With the passage of the Digital Healthcare Act (Digitale-Versorgung-Gesetz, DVG) in November of last year, the German Ministry of Health opened the door for easier access to health technologies. It's now easier than ever for patients and doctors to use tools like video appointments and health tracker apps—and have them covered by the Krankenkassen (public health funds). 

So what advantages does the DVG provide? 
Video appointments
The Krankenkassen have covered video appointments since 2017, but many doctors haven't yet made the switch—and many patients don't even know that video consultations are an option. Video consultations have many advantages: they can reduce travel time (and potential missed work time) for patients, make it easy to get sick notes, and reduce the chance of a sick patient spreading illness to others. (This last point is particularly relevant as the German Ministry of Health tries to keep the spread of the novel coronavirus to a minimum.)

One of the DVG's stated goals is to make video consultations a routine practice. Specifically, the law makes it easier for medical professionals to advertise the availability of video appointments. It can still be difficult to determine which doctors offer video appointment services, though, so we suggest asking your doctor directly. Your insurance provider may also be able to point you to doctors in your area.

Get signed up for public health insurance today—all in English. 
Health apps
Many patients already use apps to manage their health issues. Nutrition and fitness trackers, for example, can help overweight patients reach their weight loss goals; blood sugar monitoring apps can interface with insulin pumps to help diabetics keep track of their blood sugar levels; and many women rely on period trackers to monitor their monthly cycles and detect irregularities that may point to more serious problems.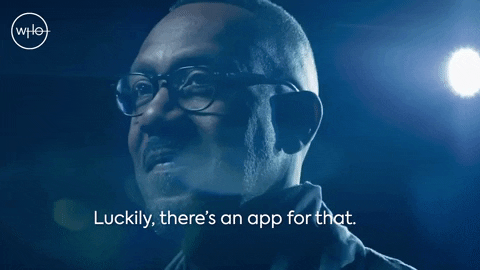 With the DVG, German doctors will be able to prescribe the use of these apps to help patients monitor their health—and potentially prevent small problems from turning into bigger issues down the line. The new law also makes it easier for the Krankenkassen to cover any patient costs associated with using health apps.
Digital recordkeeping
Many health professionals already maintain electronic records on their patients—but the DVG is making it a must for all hospitals and pharmacies. Electronic health records help to ensure that doctors have access to relevant, potentially lifesaving patient information wherever they are in Germany (or even throughout Europe). The new law aims to standardize recordkeeping on patient illnesses and medications to improve the quality and speed of care.
Still looking for a German insurance policy? Get a quote today.